Chevrolet Equinox Service Manual: Oil Pan Installation Engine Lubrication Oil Sump/Pan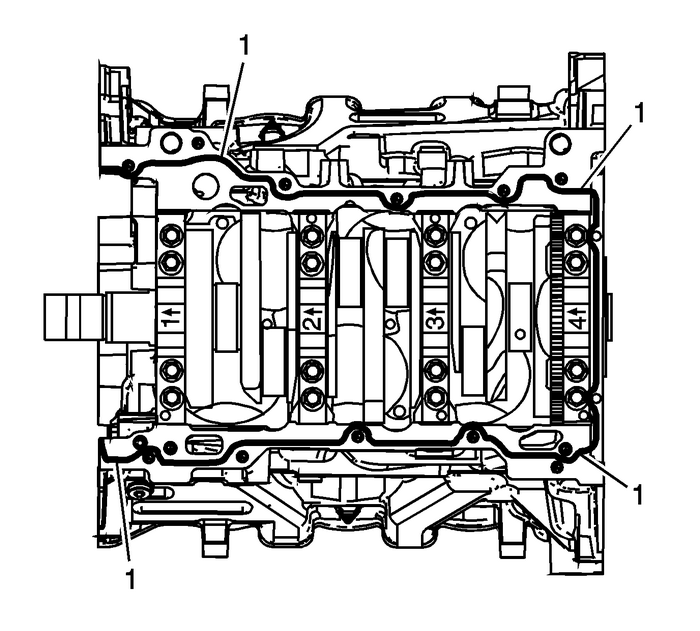 Place a 3-mm (0.118-in) bead of RTVsealant on the block pan rail and the crankshaft rear oil sealhousing-(1). Refer toAdhesives, Fluids, Lubricants, and Sealersfor recommendedsealant.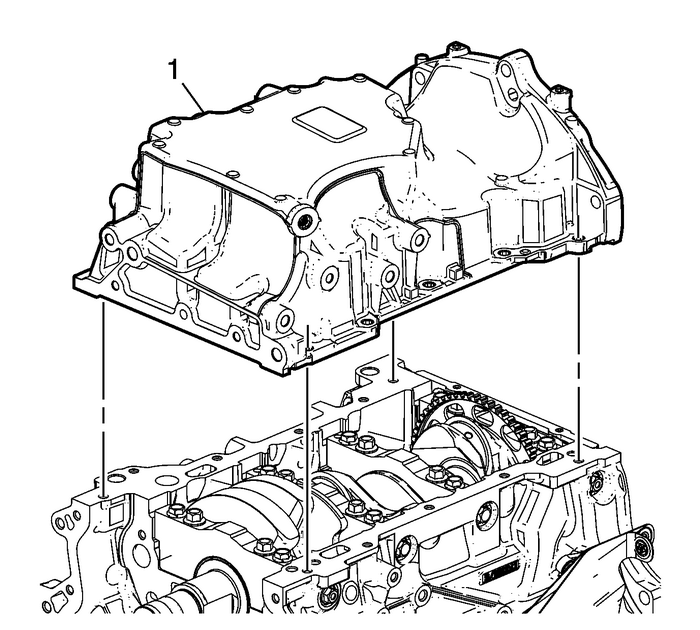 Position the oil pan-(1) onto the block.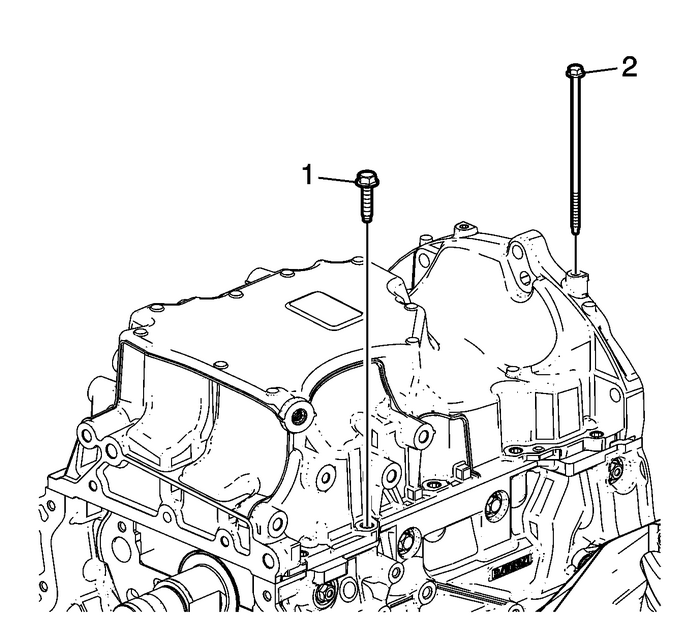 Loosely install the oil pan bolts-(1)and-(2).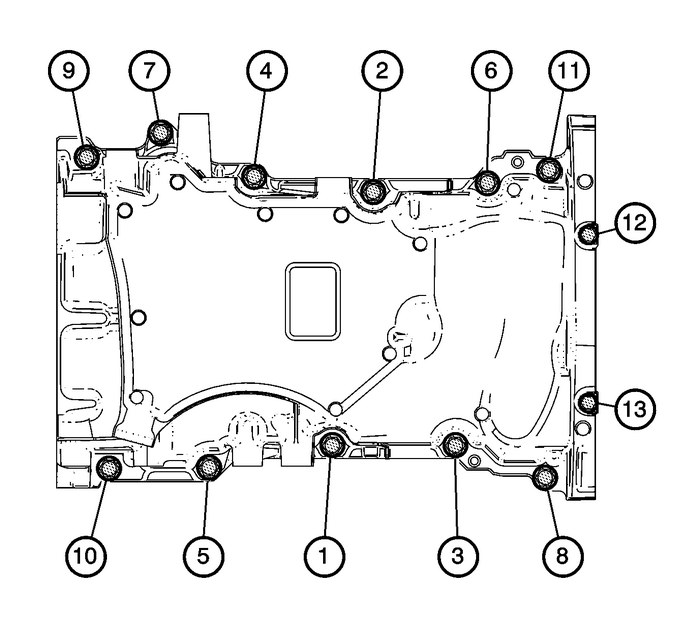 Caution:Refer toFastener Caution.
Tighten the oil pan bolts in sequence shown.Tighten the 8-mm bolts-(1–11)to25-Y(18-lb-ft).Tighten the 6-mm bolts-(12, 13) to10-Y(89-lb-in).