Chevrolet Equinox Service Manual: Wheel Alignment - Steering Wheel Angle and/or Front Toe Adjustment Wheels
Position and lock the steering wheel with the vehicle with the wheels in the straightforward position.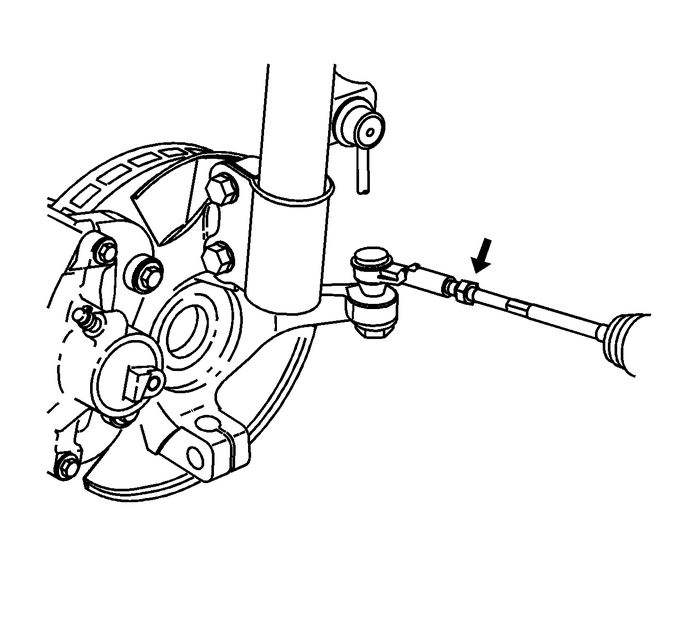 Loosen both inner tie rod jam nuts.
Note:The inner tie rod must rotate freely from the boot seal surface. Do not allow theboot to rotate.
Loosen the inner tie rod seal to boot surface.Use a wrench on the tie rod flats to increase or decrease the toe angle specifications.Refer toWheel Alignment Specifications.
Caution:Refer toFastener Caution.
Tighten the inner tie rod jam nuts to 60-Y (44-lb-ft).Inspect the toe angle to ensure proper adjustment and adjust as necessary.