Chevrolet Equinox Owners Manual: Vehicle Alarm System
This vehicle has an anti-theft alarm system.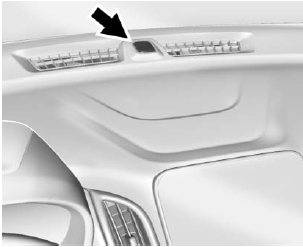 The indicator light, on the instrument panel near the windshield, indicates the status of the system: Off : Alarm system is disarmed.
On Solid : Vehicle is secured during the delay to arm the system.
Fast Flash : Vehicle is unsecured.
A door, the hood, or the liftgate is open.
Slow Flash : Alarm system is armed.