Chevrolet Equinox Service Manual: Oil Pan Installation Engine Lubrication Oil Sump/Pan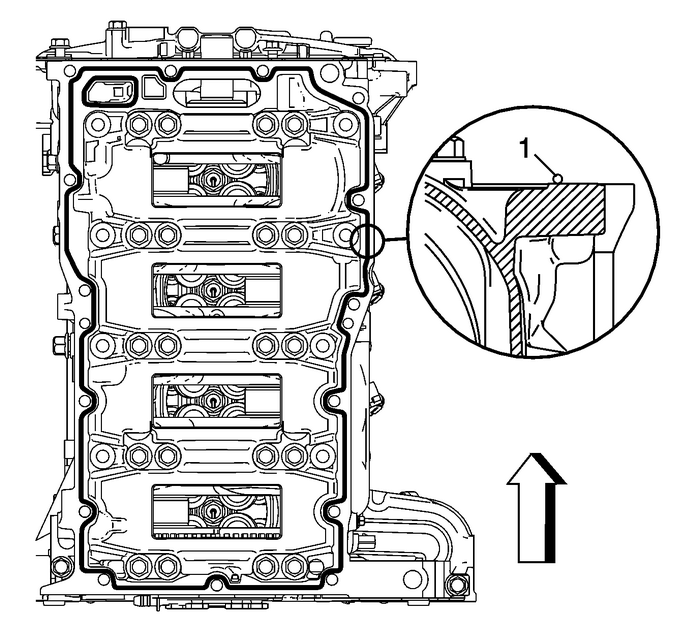 Note:
The lower crankcase surface must be free of contaminationprior to applying the sealer.Install and align the oil pan to block within20-minutes of applying the sealer.The oil pan must be fastened to final torque specificationwithin 60-minutes of applying the sealer.Apply a 2.25-mm bead of sealer-(1) onthe level part of the flange next to the chamfer around theperimeter of the oil pan and the oil suction port opening. Refer toAdhesives, Fluids, Lubricants, and Sealers.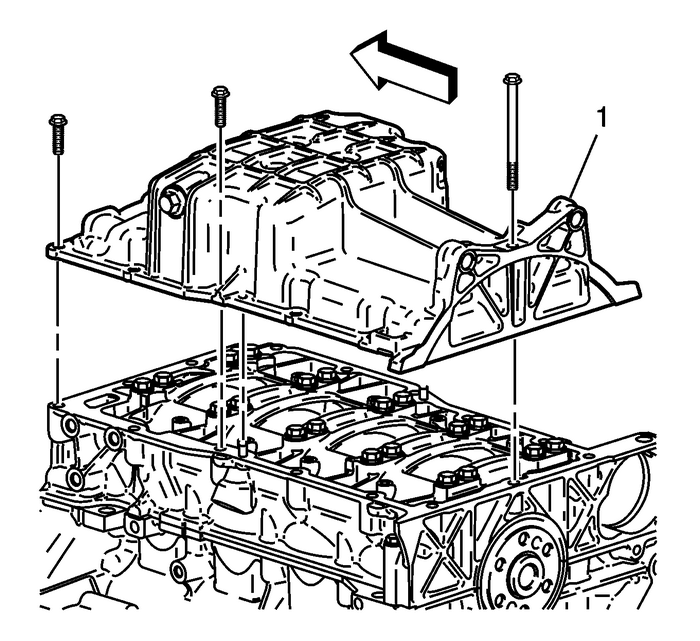 Install the oil pan-(1).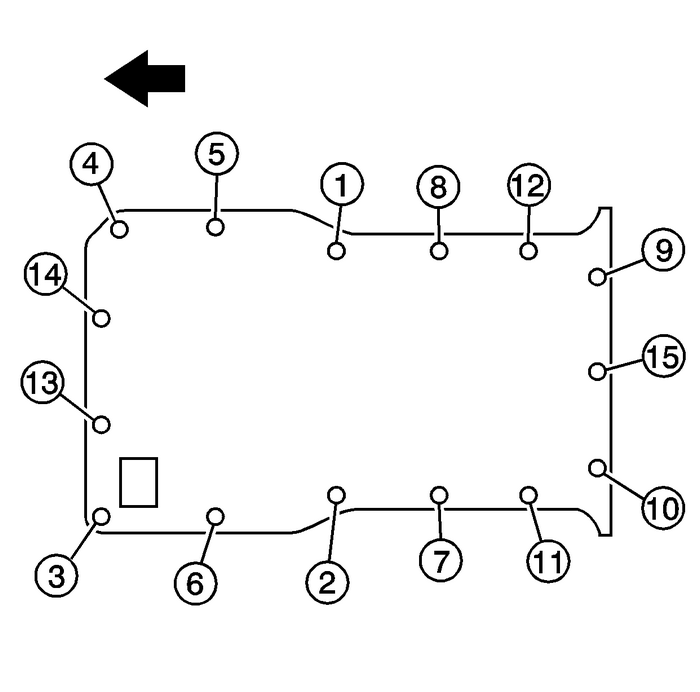 Caution:Refer toFastener Caution.
Install the oil pan bolts and tighten to25-Y-(18-lb-ft)insequence.