Chevrolet Equinox Service Manual: Intake Manifold Cleaning and Inspection (LAF, LEA, or LUK) Intake and Forced Induction Intake Manifold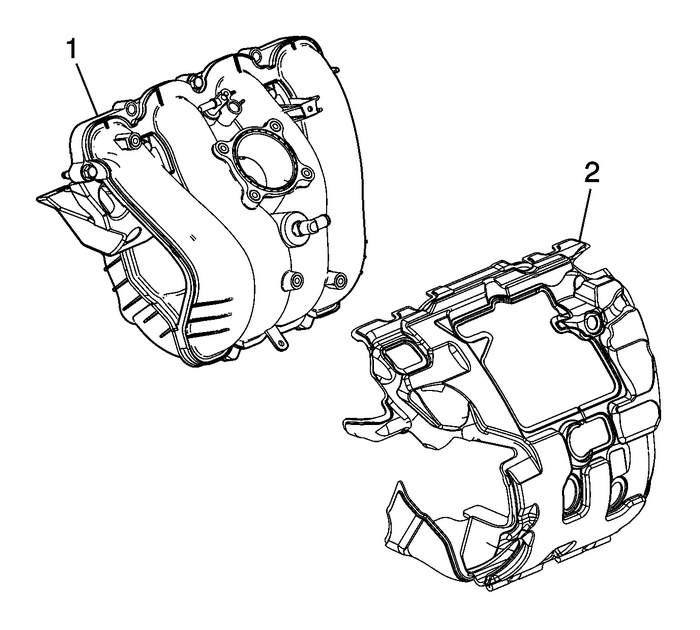 Clean the intake manifold-(1) matingsurfaces.Inspect the intake manifold for damage.Inspect the intake manifold for cracks near metallicinserts.Clean and inspect the intake manifoldinsulator-(2) for damage.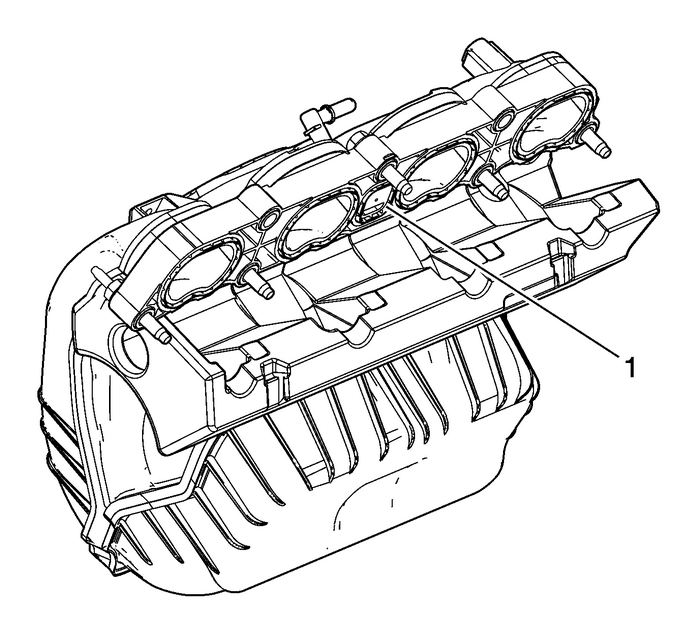 Inspect the crankcase ventilation passages-(1) inthe intake manifold face for blockage.
Warning:Refer toSafety Glasses Warning.
Clean the crankcase ventilation passages with compressed airif necessary. Use a maximum of 172-kPa(25-psi) of air pressure.Replace the intake manifold as necessary.