Chevrolet Equinox Owners Manual: Battery Replacement
Replace the battery if the REPLACE BATTERY IN REMOTE KEY message displays in the DIC.
Caution When replacing the battery, do not touch any of the circuitry on the transmitter. Static from your body could damage the transmitter.
The battery is not rechargeable. To replace the battery: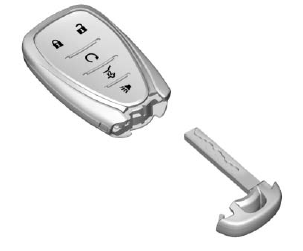 Press the button on the side of the transmitter and pull the key out.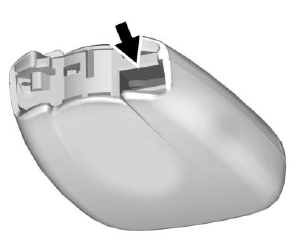 Separate the two halves of the transmitter using a flat tool inserted into the area near the key slot.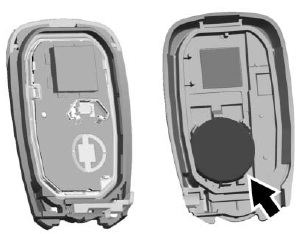 Remove the battery by pushing on the battery and sliding it toward the bottom of the transmitter.
Insert the new battery, positive side facing the back cover.

Push the battery down until it is held in place. Replace with a CR2032 or equivalent battery.

Snap the battery cover back on to the transmitter.