Chevrolet Equinox Service Manual: Air Conditioning Clutch Drive Plate Adjustment Flywheel/Flexplate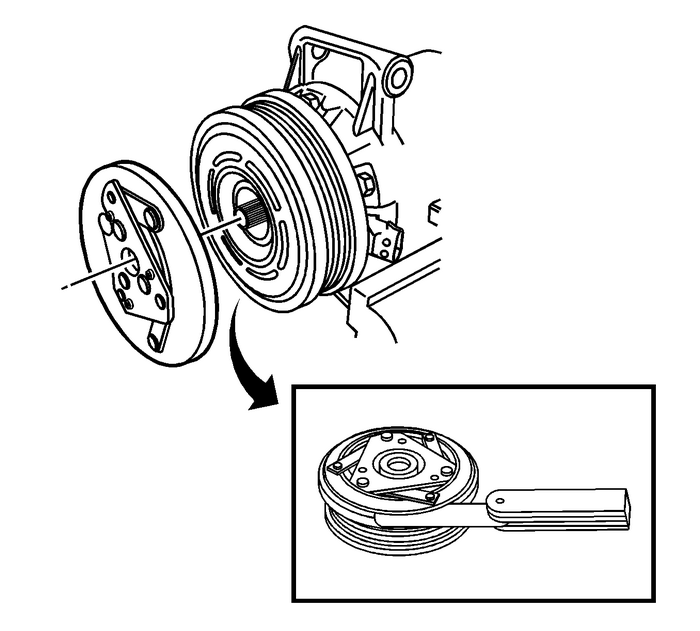 Install the clutch plate assembly.
Note:Ensure the drive plate does not drag against the pulley whenthe pulley is rotated.
Measure the air gap between the pulley and the drive plate.Adjust the shims to achieve a 0.30–0.60-mm(0.011–0.023-in) air gap.
Caution:Refer toFastener Caution.
Install the clutch plate retaining bolt and tighten to12-Y(106-lb-in).