Chevrolet Equinox Service Manual: Tire Rotation Wheels
Rotate the tires and wheels at frequent intervals to equalizewear. Refer toMaintenance Schedule. In addition to scheduledrotation, rotate the tire and wheel whenever uneven tire wear isnoticed.
Radial tires tend to wear faster in the shoulder area,particularly in front positions. Radial tires in non-drivelocations may develop an irregular wear pattern that may increasetire noise. This makes regular rotation especiallynecessary.
Refer toTire and Wheel Removal and Installation.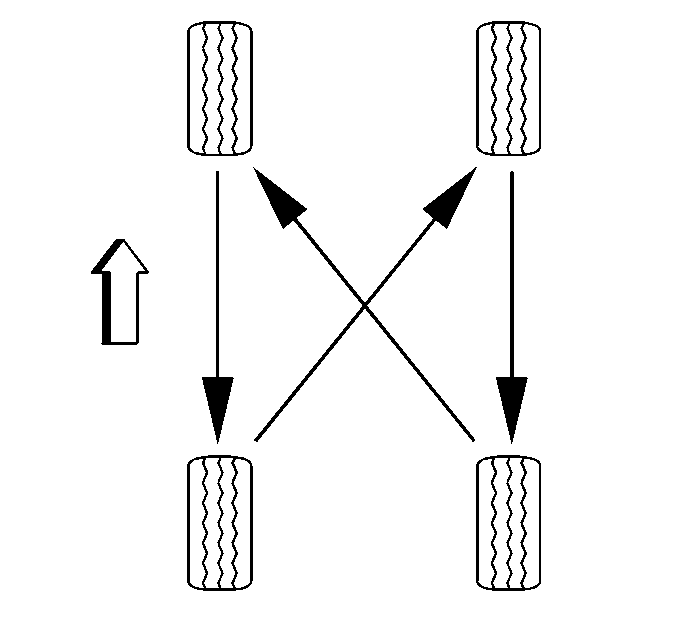 Always use a 4-wheel rotation. After rotation, check thewheel nuts for specified torque. Then, set the tirepressure.
After the tires have been rotated, the tire pressure sensorsmust be reset, if applicable. Refer to Refer to Tire PressureIndicator Sensor Learn.