Chevrolet Equinox Service Manual: Taillamps, Turn Signal, Sidemarker, Stoplamps, and Back-Up Lamps Lighting Bulbs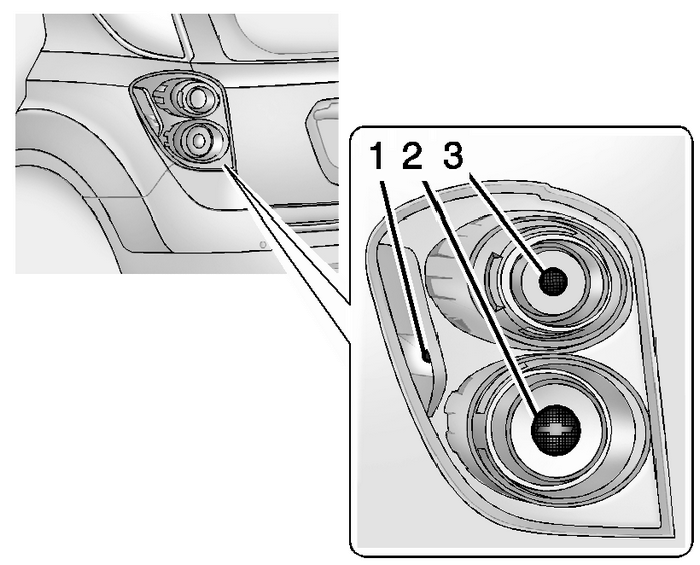 SidemarkerStoplamp/Turn Signal Lamp/TaillampBack-up Lamp
To replace one of these lamps:
Open the liftgate. SeeLiftgate.Remove the two screw covers from the taillamp assembly.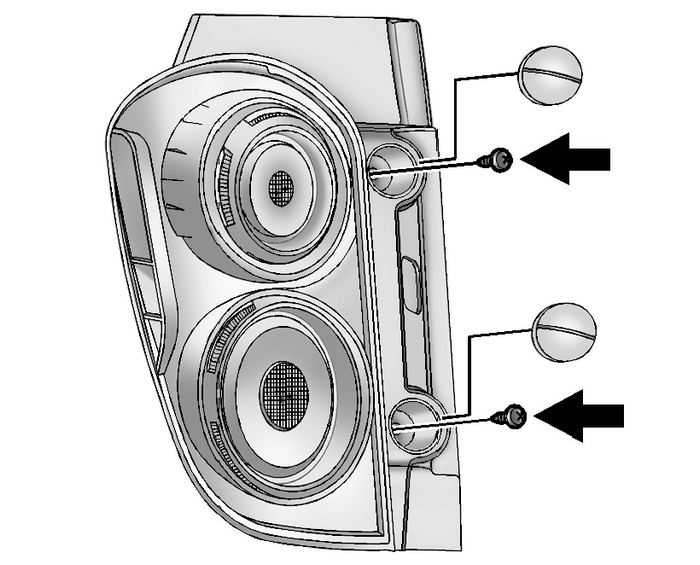 Remove the two screws securing the taillamp assembly.Pull the taillamp assembly out of the vehicle body.Disconnect the lamp wiring harness.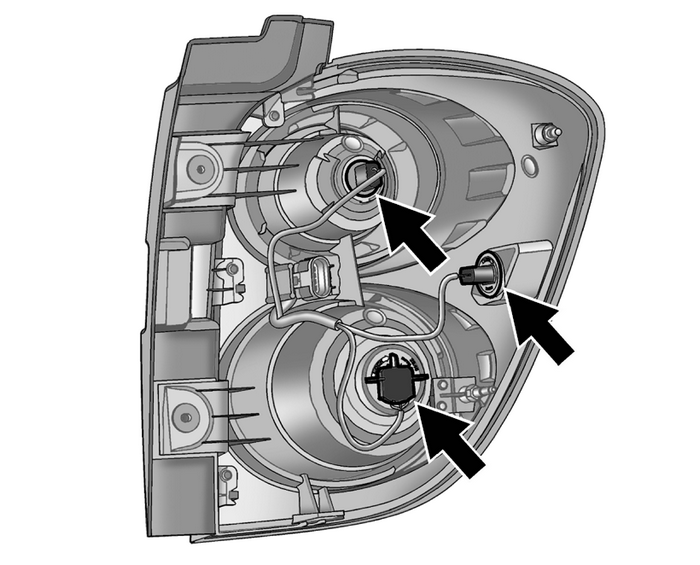 Turn the bulb socket counterclockwise and pull it out.Pull the bulb straight out of the socket.Install the new bulb.Push the bulb socket in and turn it clockwise.Reverse steps 2–5 to reinstall the lamp assembly.