Chevrolet Equinox Owners Manual: Fuel (LTG - 2.0L L4 Turbo Engine)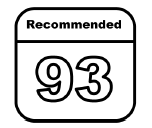 Premium Recommended Fuel
Use premium 93 octane unleaded gasoline in your vehicle. Unleaded gasoline with an octane rating as low as 87 may be used, but it will reduce performance and fuel economy. See Fuel (Gasoline).
Fuel (Diesel)
Use of diesel fuel with ultra low sulfur content (15 ppm, maximum) is required. See Fuel for Diesel Engines.
E85 or FlexFuel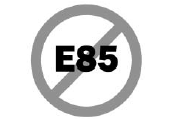 No E85 or FlexFuel
Gasoline-ethanol fuel blends greater than E15 (15% ethanol by volume), such as E85, cannot be used in this vehicle.