Chevrolet Equinox Service Manual: Engine Front Cover Assemble Engine Block Cylinder Block Cyl Block Front Cover
Special ToolsEN 29184Oil Seal InstallerEN 46103Camshaft Actuator Valve Seal Installer
For equivalent regional tools, refer toSpecial Tools.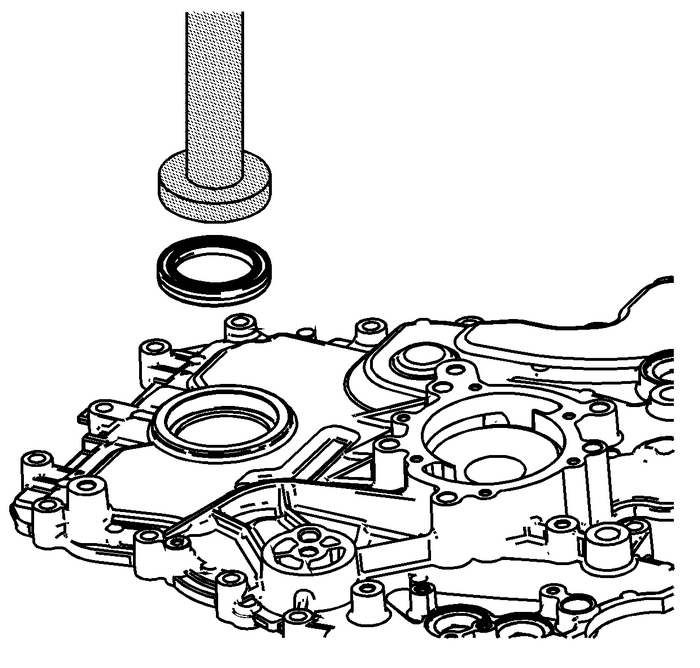 Important:Do not lubricate the crankshaft front oil seal or crankshaftbalancer sealing surfaces. The crankshaft balancer is installedinto a dry seal.
Install the NEW crankshaft front oil seal into the enginefront cover using theEN 29184installer.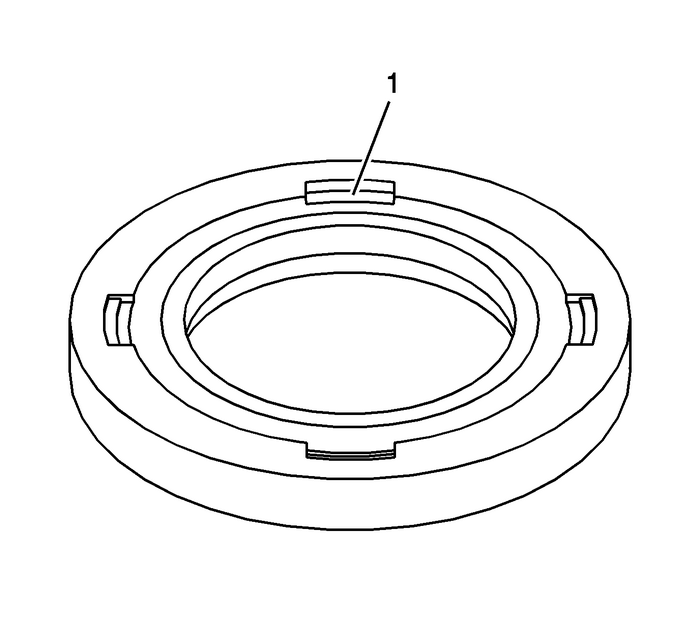 Place the seal into position with the notches-(1)in the seal down. The notches-(1) will face inboard whenproperly installed.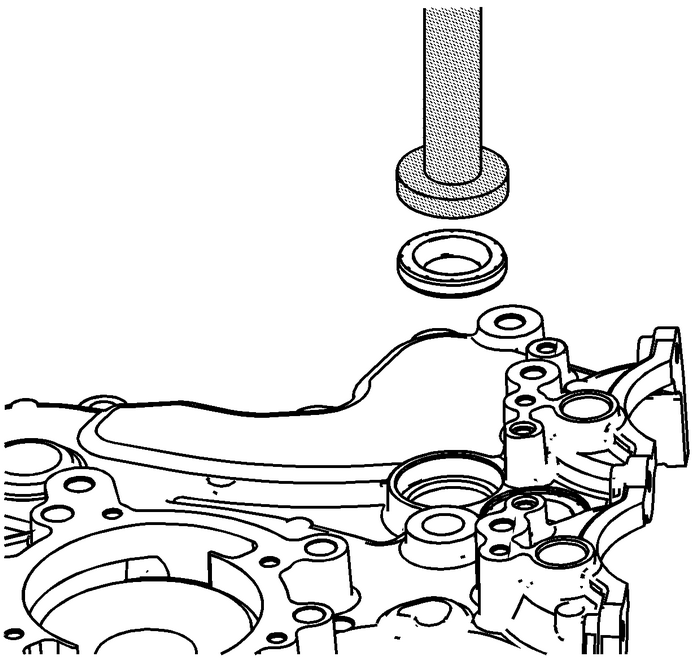 Install the NEW camshaft position actuator valve oil sealsinto the engine front cover using theEN 46103installer.