Chevrolet Equinox Owners Manual: Passenger Compartment Air Filter
The filter removes dust, pollen, and other airborne irritants from outside air that is pulled into the vehicle.
The filter should be replaced as part of routine scheduled maintenance; see Maintenance Schedule.
To find out what type of filter to use, see Maintenance Replacement Parts.
Open the glove box.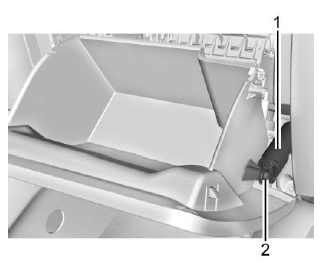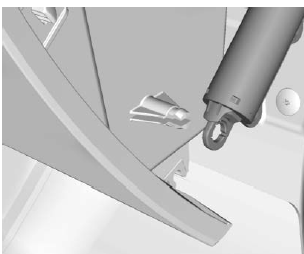 Disconnect the glove box door damper (1) from the glove box door assembly by squeezing the pivot (2) to release the damper ring.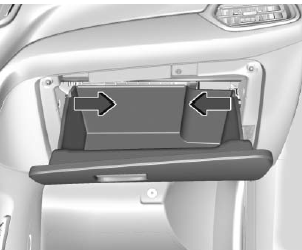 Squeeze both sides of the glove box bin inward to lower beyond the stops.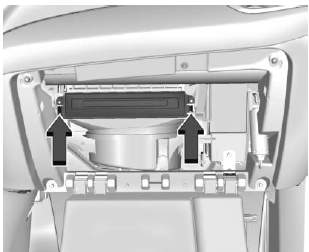 Press the latches on either side of the service door inwards to release. Open the service door and remove the old filter.
Install the new air filter.
Close the service door completely.
Reverse the steps to reinstall the glove box.
See your dealer if additional assistance is needed.