Chevrolet Equinox Service Manual: Mirror Adjustment
Exterior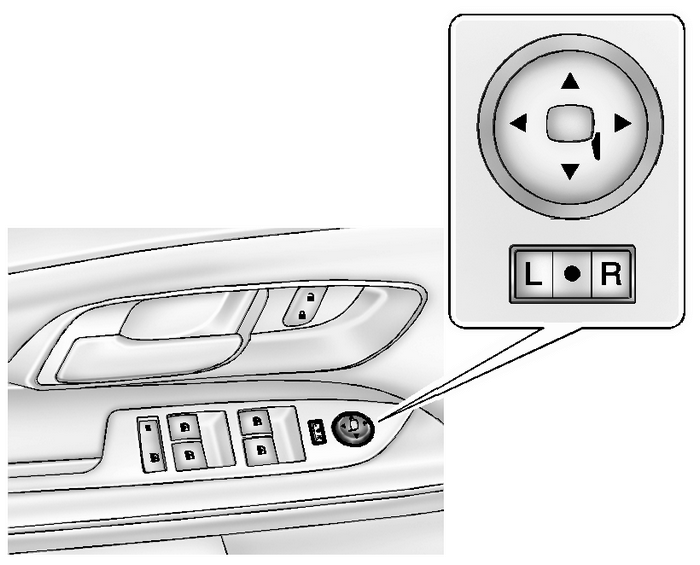 To adjust the mirrors:
Move the selector switch to L (Left) or R (Right) to choose the driver or passengermirror.Press the arrows on the control pad to move each mirror in the desired direction.Return the selector switch to the middle position.
SeePower Mirrors.
Interior
Adjustment
Adjust the rearview mirror to clearly view the area behind the vehicle.
Manual Rearview Mirror
For vehicles with a manual rearview mirror, push the tab forward for daytime use andpull it rearward for nighttime use to avoid the glare of the headlamps from behind.SeeManual Rearview Mirror.
Automatic Dimming Rearview Mirror
Vehicles with an automatic dimming inside rearview mirror automatically reduce theglare of the headlamps from behind. The dimming feature comes on when the vehicleis started. SeeAutomatic Dimming Rearview Mirror.