Chevrolet Equinox Service Manual: Liftgate Adjustment Panels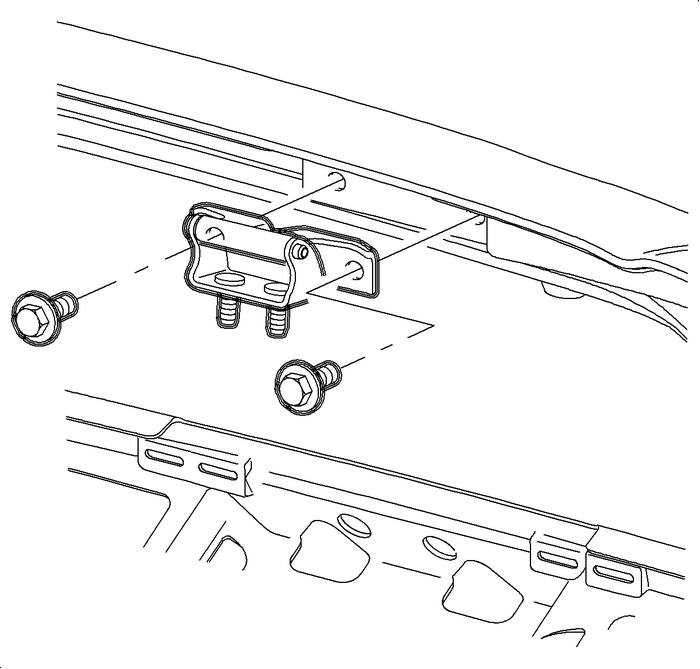 Note the original position of the liftgate latchstriker.Remove the striker.Loosen the hinge-to-roof panel bolts for forward or rearwardadjustments.If adjusting the hinge to roof panel bolts, lower the rearheadliner as needed.Loosen the liftgate-to-hinge bolts for up and downadjustment.Move the liftgate within the liftgate opening to achieve thebest alignment and operation.Install striker to approximately the proper position.Adjust the striker to achieve the best operation andalignment of the liftgate.Inspect the seals for proper engagement.
Caution:Refer toFastener Caution.
Tighten the bolts when the proper adjustment is achieved to25-Y(18-lb-ft).