Chevrolet Equinox Service Manual: Fuel Rail and Injectors Removal Fuel System Fuel Rail
Special Tools
EN-49248Fuel Rail Assembly Remover
For equivalent regional tools, refer toSpecial Tools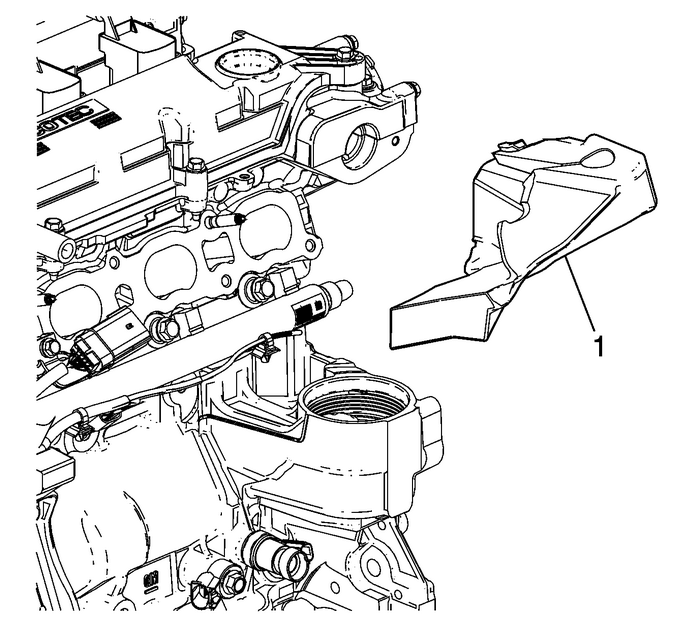 Remove the fuel injection fuel rail noiseshield-(1).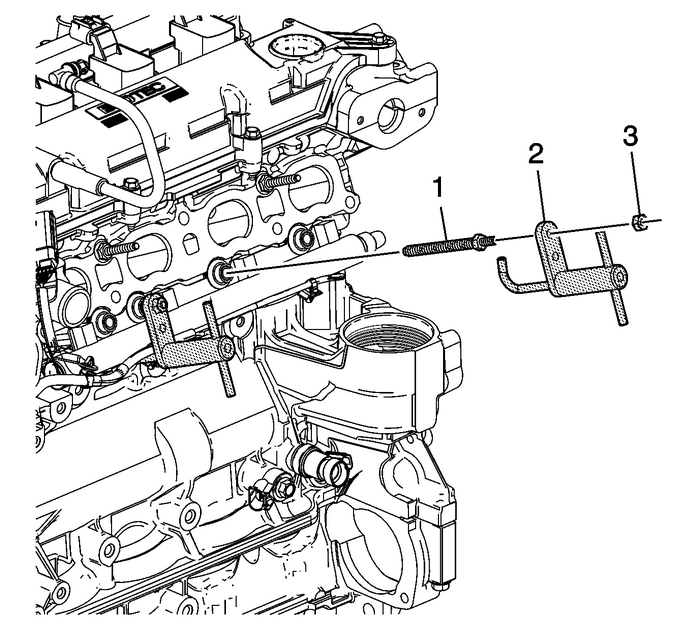 Disconnect the electrical harness from the fuel rail harnessconnection.Disconnect all 4-fuel injector electricalconnections.Remove the fuel rail assembly retaining bolts.
Note:Use care to avoid contact with the fuel rail harness duringspecial tool installation and fuel rail removal.
InstallEN-49248studs-(1) into the 2 center fuel rail assemblyretaining bolt locations. Tighten the studs to22-Y(16-lb-ft).InstallEN-49248remover-(2) onto each stud, and engage the hooks tothe fuel rail. Install the nuts-(3) retaining theremover onto the studs and tighten until snug.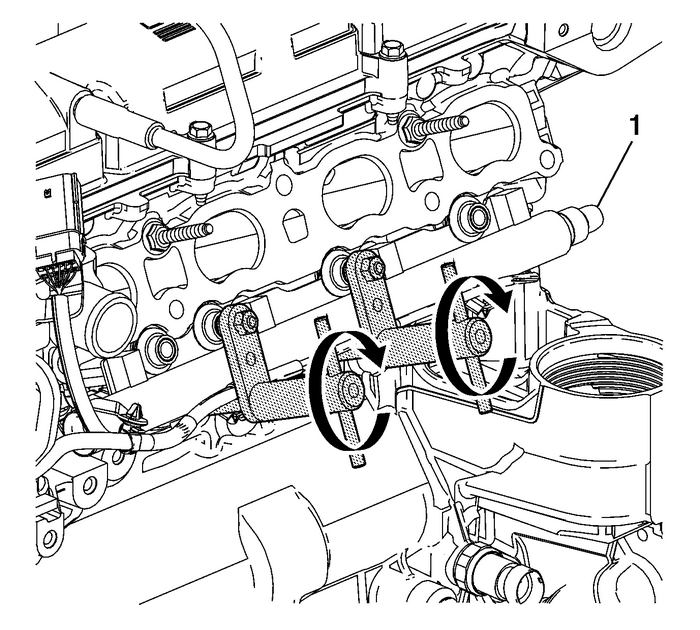 Note:EN-49248 will assist in the proper removal of the fuel railassembly. Ensure that the following conditions are met:
Turn the handles simultaneously in order to pull the fuelrail straight out along the fuel injector axis.DO NOT twist when pulling out on the fuel rail and injectorassembly.UsingEN-49248remover, remove the fuel rail assembly-(1).