Chevrolet Equinox Service Manual: Fog Lamp Aiming Lighting Exterior Lighting Fog Lamp
The front fog lamps must be aimed for proper illumination ofthe road. The front fog lamp aim should be checked when a new frontfog lamp assembly is installed, or if service or repairs in thefront end area may have disturbed the front fog lampmounting.
Preparation Procedure
Note:Horizontal aim is not adjustable on this vehicle. Verticalaim is done by an adjusting screw located on the front of the foglamp. Prior to aiming the headlamps, perform the followingsteps:
Completely assemble all of the components on thevehicle.Place the vehicle on a level surface.Stop all unnecessary operations or work that could affect theride height of the vehicle.Close the doors and verify that the luggage compartment isempty.Stabilize the suspension by rocking the vehiclesideways.Ensure that the fuel level is full.Ensure that the tires are inflated to the properpressure.Ensure that the driver or a similar weight, approximately75-kg (165-lbs) is in the vehicle driverseat.Aiming Procedure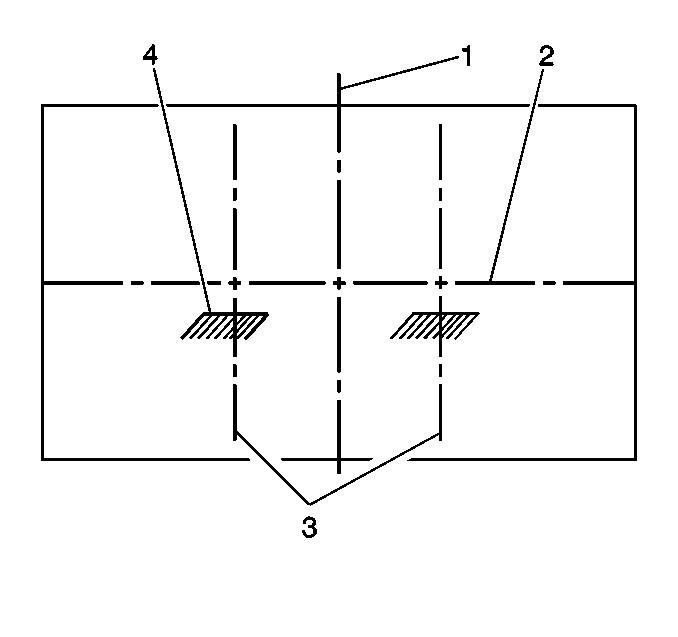 Park the vehicle 7.6-m (25-ft) awayfrom the target screen.Measure from the center of the fog lamp to the ground line.Using this measurement, mark the horizontalcenterline-(2) of the fog lamp on the target screendirectly in front of the vehicle.Turn ON the fog lamps. The top of the fog lamp beamimage-(4) on the target screen should be102-mm (4-in) below the center of the foglamp lens height.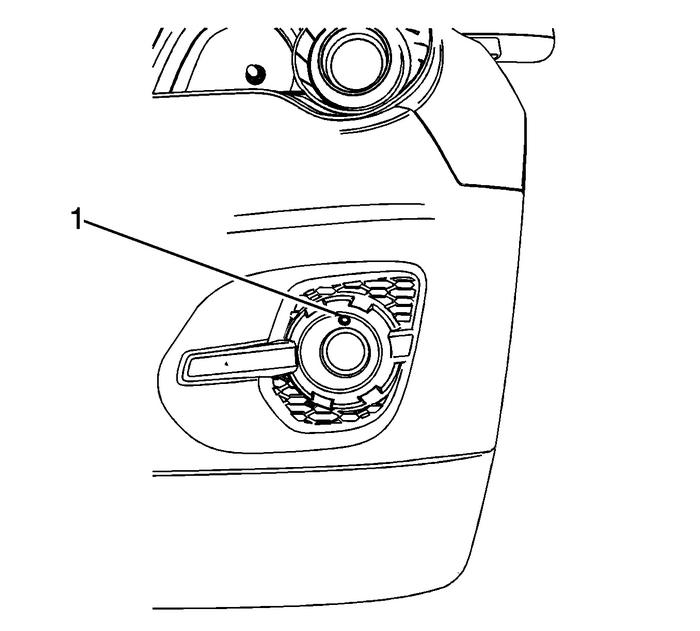 Adjust the fog lamp as required, using the adjustingscrew-(1) on the top of the fog lamp.Turn OFF the fog lamps.