Chevrolet Equinox Service Manual: Fill Plug Replacement Automatic Transmission Unit
Removal ProcedureRaise and support the vehicle. Refer toLifting and Jacking the Vehicle.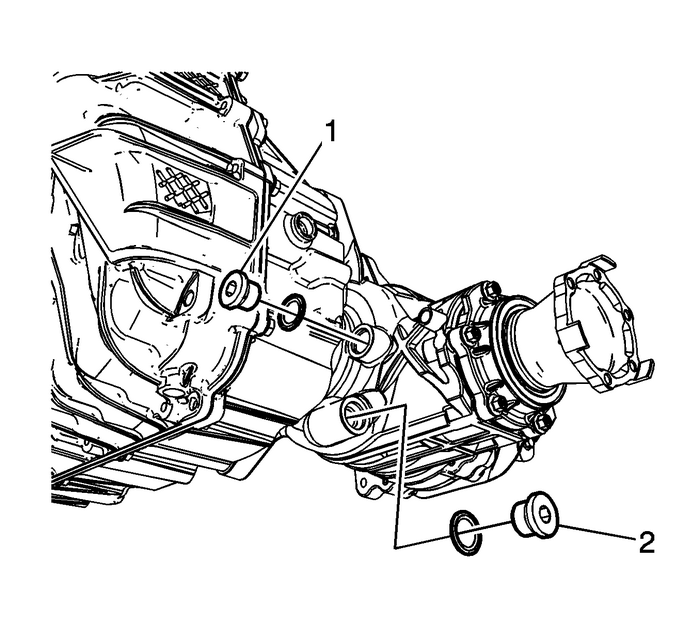 Remove the fill plug-(1).Installation Procedure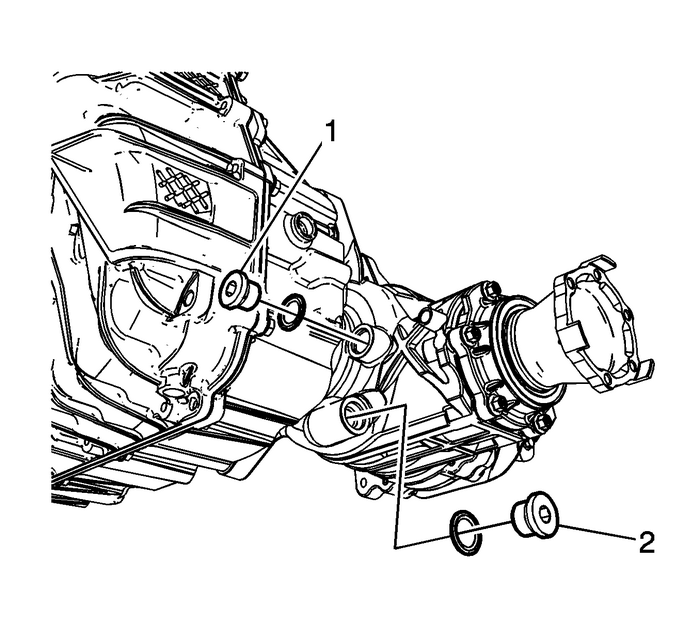 Clean the fill plug and apply adhesive GM-P/N-12345493 (Canadian-P/N-10953488) tothe threads.
Caution:Refer toFastener Caution.
Install the fill plug-(1) and tighten to 39-Y (29-lb-ft).Lower the vehicle.