Chevrolet Equinox Service Manual: Center Pillar Outer Panel Reinforcement Replacement
Removal ProcedureDisable the SIR System. Refer toSIR Disabling and Enabling.Disconnect the negative battery cable. Refer toBattery Negative Cable Disconnection and Connection.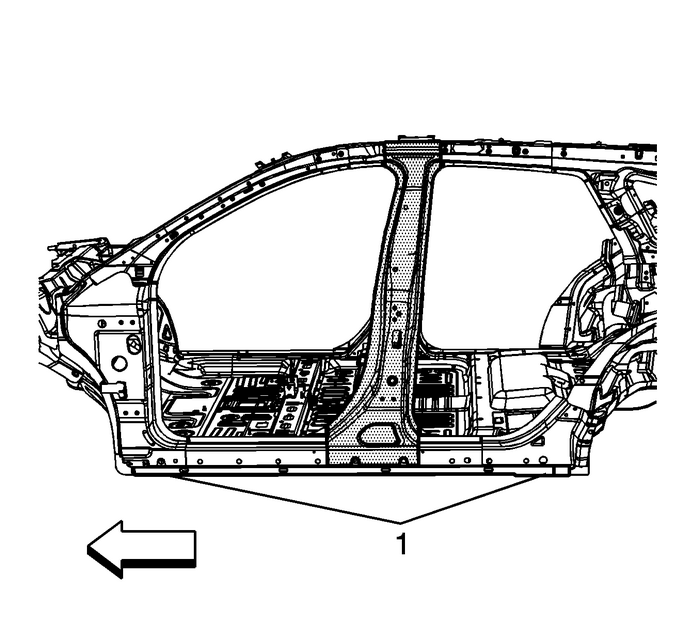 Warning:Refer toApproved Equipment for Collision Repair Warning.
Note:The service B-Pillar will come as a completeassembly and the center B-Pillar Reinforcement isconstructed of ultra high strength steel (martensitic) and can notbe sectioned. It can only be replaced as a one piece unit.
Remove all related panels andcomponents-(1).Repair as much of the damaged area as possible. Refer toDimensions - Body.Remove the sealers and anti-corrosion materialsfrom the repair area, as necessary. Refer toAnti-Corrosion Treatment and Repair.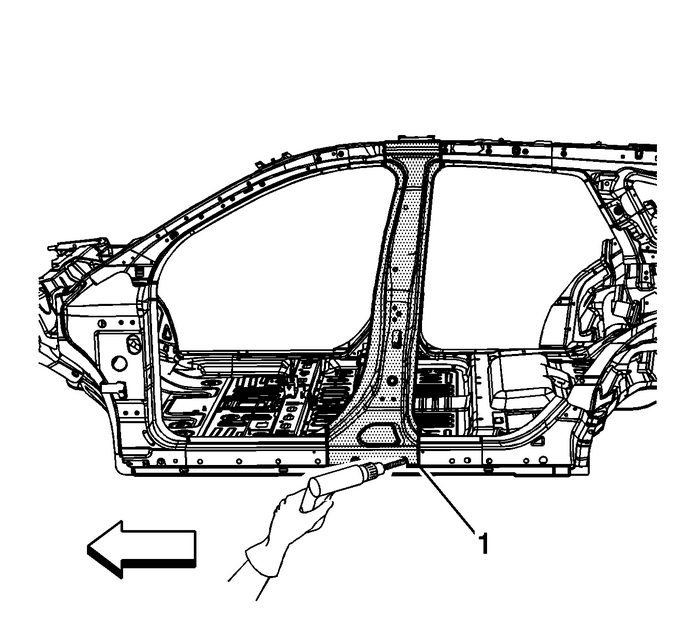 Note:Note the number and location of the factory welds forinstallation of the inner pillar lock front door.
Locate and drill out all the necessary factorywelds-(1).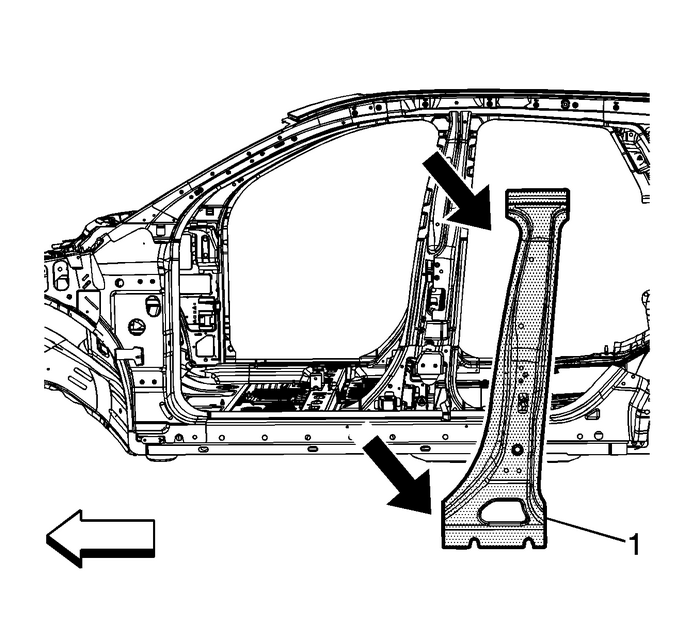 Remove the Center B-Pillar from the factoryseams-(1).Installation Procedure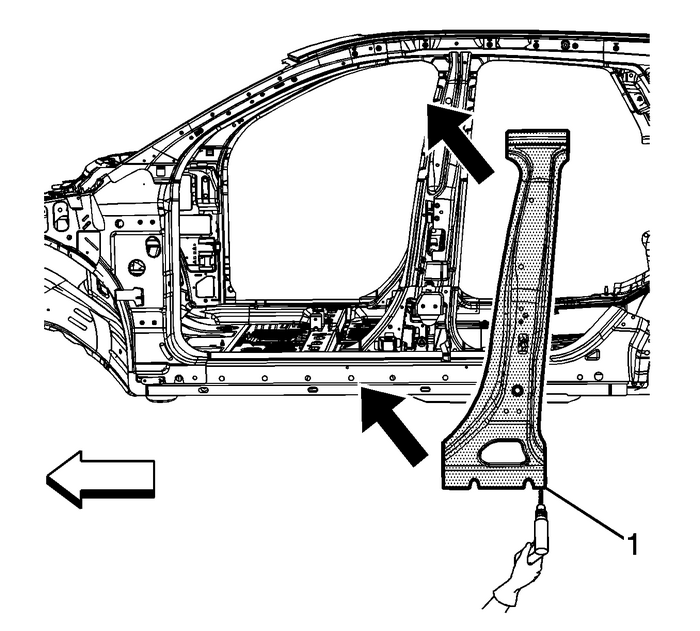 Note:If the location of the original plug weld holes can not bedetermined, space the plug weld holes every 40-mm(1-in) apart.
Drill 8-mm (5/16-in) plug weld holes inthe service part as necessary in the corresponding locations notedon the original panel-(1).Prepare all mating surfaces for welding as necessary.Apply GM approved Weld-Thru Coating or equivalent to allmating surfaces. Refer toAnti-Corrosion Treatment and Repair.Position the service part on the vehicle using3-dimensional measuring equipment. Clamp the part inplace.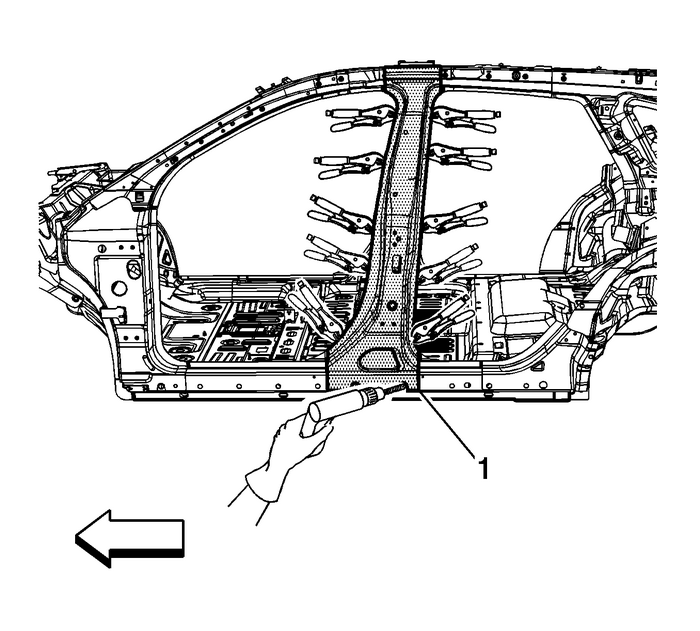 Plug weld accordingly-(1).Clean and prepare all welded surfaces.Apply the sealers and anti-corrosion materials to the repairarea, as necessary. Refer toAnti-Corrosion Treatment and Repair.Paint the repair area. Refer toBasecoat/Clearcoat Paint Systems.Install all related panels and components.Connect the negative battery cable. Refer toBattery Negative Cable Disconnection and Connection.Enable the SIR system. Refer toSIR Disabling and Enabling