Chevrolet Equinox Service Manual: Seat Adjustment Seats Front
Warning:You can lose control of the vehicle if you try to adjust a driver seat while the vehicleis moving. Adjust the driver seat only when the vehicle is not moving.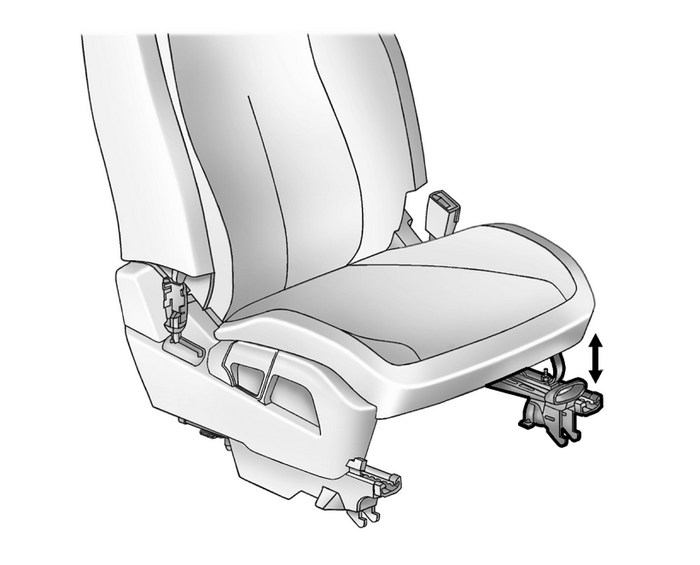 To adjust a manual seat:
Pull the handle at the front of the seat cushion.Move the seat forward or rearward to adjust the seatposition.Release the handle to stop the seat from moving.Try to move the seat back and forth to be sure it is lockedin place.